Youth Pastors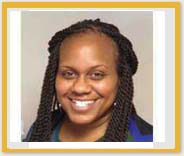 Reverend Latasha Corbin is the youngest of three children. She was raised in church and came to know Christ personally by accepting Him in her heart at age 12. She has served as choir director, choir member, Sunday school teacher, usher, liturgical dance leader, and praise team leader. She is a co-director of New Canaan Worship Center Praise Priest liturgical dance ministry. She is also the Youth Director alongside her husband, Reverend Leon Corbin, Jr. at New Canaan Worship Center. Together they have two sons and five daughters.
Latasha was licensed to the gospel ministry in 2011 at More Than a Conqueror Fellowship. She graduated from the University of Phoenix with a B.A. in Human Services Management in 2012, and M.A. in Professional Counseling at Liberty University in 2016. She plans to become a licensed counselor and provide youth services to the community. Latasha has always had a passion to help children and youth. Her favorite scripture is Philippians 4:13 that says, "I can do all things through Christ, which strengthens me."
---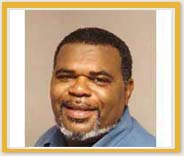 Reverend Leon A. Corbin, Jr. was born in Richmond, Virginia on December 15, 1966. He was baptized and gave his life to Christ at Cedar Street Baptist Church in Richmond, Virginia where he served on the junior usher board as a child. He was educated in a number of schools districts including Richmond City, Henrico County, and Baltimore, Maryland. After graduating from Richmond Community, he attended Penn State University at Behrend College in Erie, Pennsylvania. Leon rededicated his life to Christ years later, serving as a laborer in a local Pentecostal church. He was later ordained as a deacon, served on the board of trustees, and in 2004 he was licensed as a minister.
Leon joined New Canaan Worship Center in 2007, and now serves in leadership over the Youth and Children's Ministry alongside his wife, Reverend Latasha Corbin. Together they have seven children, Taneisha, Andrea, Leon III, Jamaria, Sanaa, Elton "EJ" and Neriah. Reverend Corbin's favorite scripture is 2 Corinthians 12:9 that reminds him no matter what he goes through, "God's grace is sufficient and God's power is made perfect in his weakness."